We have moved just 2 miles down the road from
2723 N Pulaski Chicago to
4334 N Pulaski, Chicago !
Come in and see our new and improved location!
About Cano Auto Electric
Cano Auto Electric your starter and alternator specialist. Where the customer is always a priority! We have been in business since 1970. With over 46 years of experience we strive to offer unparalleled automotive expertise. You can count on our family-owned-and-operated shop for quality and detail services with our competitive prices.
Cano Auto Electric manufactures and sells starters and alternators at the wholesale and retail level they are available for foreign and domestic makes and models!
We also provide generators for antique and classic vehicles that are older than 1969. If we don't have the generator you need, we'll rebuild one to match the exact model.
The Best Services for the Best Price!
At Cano Auto Electric, our philosophy is simple to give the best services for the best price! Since 1970, dealers, gas stations, and repair shops have come to know us for our great parts and prices.
When You Need Service...
There is no substitute for experience, know-how and an excellence work ethic.
That's what our customers value most about our quality durable parts. Our goal is to help you make the right purchase by providing the information you need in a timely manner.
We offer Starters, Battery's and Alternators For:
Buses

Ambulances

Fire Trucks

Forklifts

Semi-trucks

Motorcycles

Marine Equipment

Lawn and Garden Equipment

All Terrain Vehicles and Equipment

Only the best is good enough. Our re-manufactured starters batteries and alternators are quality built and tested to the most strict standards. We double test our units to ensure high quality. We test after production and our sales team tests again to give you a quality you deserve.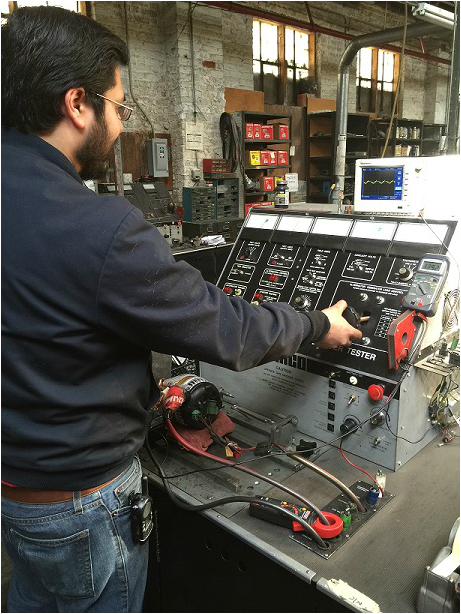 We Rebuild Starters Batteries and Alternators for:
Bosch

Pentex

John Deere

Delco Remy

Leece Neville

Nippon Denso

Mercedes

Audi

Porsche

BMW

Toyota

Honda

With Over 30 years of rebuilding and testing our
re builders are ensuring the best quality product.
---